Close Encounters of the Wild Kind in Cape Town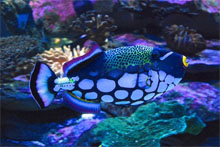 If there is one city in the world that offers much more than fancy hotels and sprawling boulevards, it has to be Cape Town.
Tourists flock to one of South Africa's largest cities for its rich history and beautiful coastline. But did you ever consider Cape Town's wild side? Who said that you needed to go on safari to get up and close and personal with nature? There are plenty of wild things to do in Cape Town.
Read on to find out more about my very own urban encounter with all things wild.
Things to do in Capetown for wildlife lovers
Table Mountain
Walking through Table Mountain National Park was the first of my wild experiences in Cape Town, and what a way to begin my trip!
Minutes after setting foot off the cable car, I was greeted by a group of dassies lounging on a rock. These harmless, little animals resemble a gang of overweight hamsters and are not at all perturbed by people or noise.
Porcupines and caracals are also extremely tolerant of human 'invasion' and are in abundance throughout the park. Much more elusive are the Table Mountain antelopes and clipspringers. Apparently, your best bet of seeing these shy beauties is to visit the mountain on an overcast morning.
If you appreciate your lie ins then fear not. You can still see plenty of amazing species throughout the park such as rock agama's and black girdled lizards (these guys are such posers, have your camera at the ready) and a plethora of iridescent birds.
The contrast between the tranquil, natural environment of Table Mountain and the views of the bustling city below is awesome and unrivalled.
Two Oceans Aquarium
If you don't enjoy heights why not head down to the Two Oceans Aquarium at the Victoria and Albert waterfront?
What I love about this place is the sheer number of species and exhibitions on show. The Oceans of Contrast exhibition was my favourite because it shows the stark difference between the species of the Atlantic and Indian oceans. The box jellyfish in the Atlantic corner is a must see and the colourful fish in the Indian corner are also well worth viewing.
My only regret was deciding to visit the aquarium on a Saturday; try to go on a weekday to avoid the crowds.
Robben Island
"Going to Cape Town and not seeing Robben Island is like drinking a cup of tea without a biscuit – it's just not done!"
These stern words of advice from my aunt were duly noted, although I'm still not sure that the tea example is the strongest out there… Anyway, what she was trying to hammer into me is that Robben Island is an absolute must see. It's best known for its derelict prison and its most famous inmate Nelson Mandela.
But as well as being a site of socio-historical importance, what many people don't know is that the island is a wildlife lover's paradise.
132 species of birds live here as well as a dense population of African penguins and tortoises. Seeing the penguins close up in their natural habit is a truly memorable experience.
For a place with such a dubious history, I found Robben Island amazingly serene and peaceful. Book an organised tour to get the most out of your trip.
Boulders Beach
The march of the penguins continues onto Boulders Beach, a small colony full of the adorable creatures. Boulders Beach is the perfect spot for families with young children and is only a short drive from Cape Town city center.
For a reasonable entry fee you get the chance to walk the wooden walkways and see the penguins in their natural environment. The beach itself is worth a visit in its own right; I got there early in the morning to claim my spot, only to be surrounded by a gang of penguins. It's easy to forget that you are invading their turf!
As corny as this may sound, I never knew that a city break could be so wild. Yes, other cities may have their zoos, but in Cape Town you can actually experience wildlife up close, personal and even wild.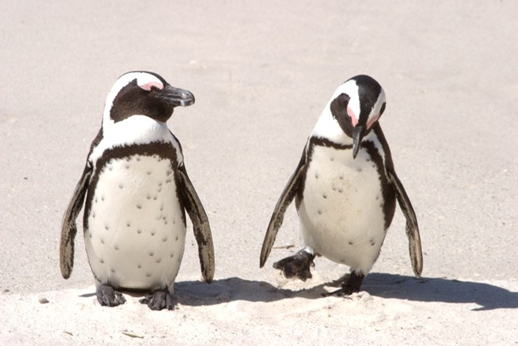 Which of these close encounters would you most like to do in Capetown?
This is a featured blog post for My Destination written by Imogen Nation.
Imogen Nation is a regular content writer for My Destination CapeTown who loves nothing more than waxing lyrical about the things to do in Cape Town. Imogen writes about a variety of destinations and has extensive travel experience.
Share This Story, Choose Your Platform!