Candys in Canberra: Best Feeling in the World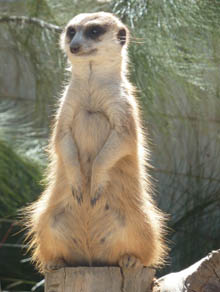 We did good work on our first day in Canberra. We wore the kids out so completely that they slept in the next day.
But I roused them in time to sample the delights of the  Clifton Suites breakfast buffet. Our second day in Canberra would be busy too so pancakes, hash browns and bacon galore were consumed to fuel our bodies for more adventures.
Then we hopped on the tour bus with our fellow family fun travel companions and set straight off to Questacon, Canberra's science museum, where we were let loose for two hours to:
whizz down the 6 meter gravity free slide;
get suited up for the 360° swing;
try a zillion other fun things.
Or as many fun things as we could fit into our two hour time slot.
At Questacon kids learn about science by playing with it but there are also fun, educational shows throughout the day too – perfect for tired parents who need to have a wee sit down.
Just a short walk from Questacon and right next to the Old Parliament House Rose Gardens The Lobby restaurant was waiting for us at lunchtime.
I am sorry to report that we were so busy eating mezze, pizza, assorted roasts and chocolate brownies that I only took one photo: this one of the lovely waiters who kindly brought me a plastic box so I could take some of those brownies home. It seemed criminal to leave them behind.
Replete we hopped back on the bus back to the city for a quick and much needed lie down at the Clifton Suites.
After our siesta it was off to the zoo for the Candys and co.
Like Canberra itself, Canberra Zoo is small but perfectly formed. Privately owned the number one zoo keeper is a big cat lover and his zoo is home to two of the most beautiful lions you've ever seen.
There are only 300 of these South African white lions left in the whole world, all of them in captivity. Jake (pictured) and Miskah are a stunning couple, I hope they breed and make beautiful cubs to keep their tribe alive.
It's sad to see lions in a zoo. Sad white lions are practically extinct. But an honor to see them alive and I'm hopeful that we can turn that around and that one day Jake and Miskah's off spring may one day roam free in Africa again.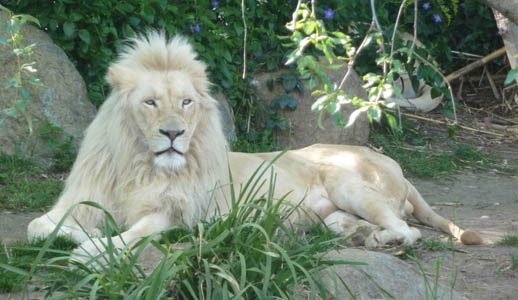 The zoo is a fully interactive experiences so we got to feed tigers, giraffes and even bears. The bears are fed a pungent concoction of mushed up veggies called bear smear. To feed them you have to smear the smear onto the palm of your hand and let the bear lick it off.
I decide to skip the bear feeding experience but all the Candy kids line up eagerly.
We washed our hands before eating at Cockington Green Gardens. They laid out a wonderful dinner party for us with candy floss galore but we only had a few minutes to look at their models. This one took thousands of hours to make and is worth thousands of dollars. We definitely needed more time to appreciate them.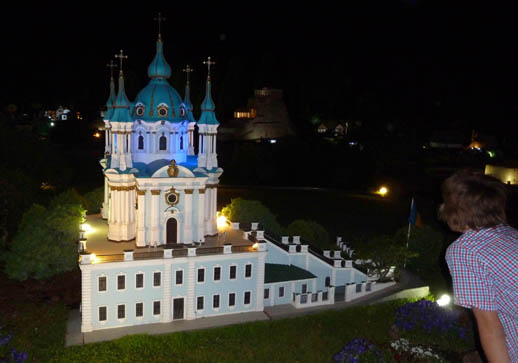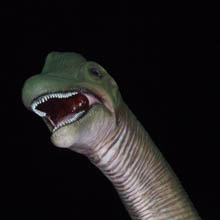 You can travel round the world at Cockington Green Gardens and I would like to one day but we had to dash off to the dinosaur museum for a last roar before bedtime where the curator did an amazing job of entertaining and educating 50 sugar-sated children.
By then I was feeling as old as a dinosaur and looking forward to my big bed at the Clifton Suites.
It's the best feeling in the world to climb into a clean bed after an exciting day hanging out with new people and exploring new places. The best.
We were guests of Visit Canberra and stayed at the award-winning Clifton Suites during our travels in Canberra. To find out more about traveling to Canberra, with or without kids, check out The Human Brochure website. 
Share This Story, Choose Your Platform!