17 Great Books for Travellers, Writers and Fiction Readers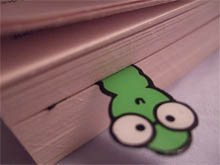 I read a lot of books, maybe too many when I should be doing my own writing, but reading is such a great way for me to switch off. Most of the books I read don't make my recommendations here. These are only the very best books I've read and loved so far this year.
Of course, reading taste is subjective but I hope you'll find some books you love here too.
Don't forget to leave me your travel book and fiction recommendations too. I can't live without good books whether I'm travelling or at home.
Travel Books I Read and Loved
1. The Geography of Bliss – by Eric Wiener. Combining my two favourite topics of travel and happiness this one was always going to be a winner and it took me to some places I'd never been before including Qatar and Iceland.
2. By the Seat of Your Pants: humorous tales of travel and misadventures – edited by Don George. Funny travel writing is another golden combination and this nails it.
3. Casino – by Cara Bertoia. This novel about casinos and cruise ships is a fun, easy read.
4. Freeways to Flip-Flops: A Family's Year of Gutsy Living on a Tropical Island – by Sonia Marsh. Another easy read about the trials and tribulations of family travels and expat life in Belize. Hats off to Sonia for sharing her story so well and baring her soul.
5. Wild Coast – by John Gimlet. An amazing book about travels in Guiana although it's a big book and heavy going so I did get a bit tired of it towards the end.
6. No Where – edited by Don George. A fabulous collection of travel stories. I would read more by Don George himself if I could lay my sticky paws on his books more easily here in Australia.
7. A Writer's World – by Jan Morris. Classic travel writing spanning 5o years of adventure from 1950 to 2000.
8. Swept: Love with a Chance of Drowning – by Torre Deroche. Another winning combo of love and travel with a bit of danger thrown in too. The book isn't out yet so you'll have to wait until next year to read it but you can find out more here while you wait.  I was lucky and got a special copy when I met Torre last year in Melbourne. I'm so glad I did because she's a lovely person as well as a fabulous storyteller.
Great Fiction to Read When You're Traveling or at Home
9. My Cleaner – by Maggie Gee – Almost a travel book in the sense that explores different cultures. This funny and poignant book is set in London and explores the relationship between a British woman and her Ugandan cleaner.
10. My Driver – by Maggie Gee. After reading My Cleaner I had to read the prequel and loved that too. Start with My Driver which is set in Uganda if you haven't read either of them yet.
11. State of Wonder – by Ann Patchett. My favourite read of 2012. It's a brilliant story set in the Amazon. Check out my writing tips from Ann Patchett if you're already a fan – they're not all what you'd expect.
12. Dark Places – by Gillian Flynn. If you  love to escape with a dark thriller this is the one.
13. Gone Girl – by Gillian Flynn. I liked Dark Places so much I wanted to read more by Gillian Flynn and this book was another great escape.
A Book for Writers
14. Truth and Beauty – by Ann Patchett. Not really fiction, this is a memoir and a book you read with a sense of impending doom that fills you with dread the closer you get to the end . Truth and Beauty shares the story of Ann Patchett's friendship with poet Lucy Grealy. Here are a few quotes I loved from Truth and Beauty:
"I have never in my life known a writer who enjoyed the actual act of writing less than Lucy, which is saying something because just about every writer I know sits down to work with some degree of dread."
"I'm a different person now;… This is a language problem: the disparity between our two selves, between the two sets of truths, is very real and clear to me, yet my ability to control this knowledge in any sort of narrative or verbal ways steers off constantly." (page 93)
"I felt so unbelievably lucky to be alive. I walked outside and the world was incredibly beautiful to me. I cried I was so happy. I really do want to be alive." (Written by Lucy when she hears about someone who's died.)
"My fourth book made me a success overnight." (Now if that isn't inspiration for writers I don't know what is.)
Classic Australian Books to Read
When I'm  living or traveling in a country I always read books by local writers. I love French literature, African story telling and writing is incredible and I am intimate with many British authors since I grew up there.
Now I live in Australia I've been reading a lot of Australian literature. There are three classic Australian books I recommend:
15. Jasper Jones – by Craig Silvey. This is an Australian childhood tale like To Kill a Mockingbird and it's just as good. Really.
16. My Place – by Sally Morgan – If you're interested in indigenous Australians and want to learn more about their history and struggles this book is the best. It made me want to learn more about Aboriginals and filled me with renewed respect for them.
17. Cloud Street – by Tim Winton. The most popular novel by one of Australia's most popular authors.
Sorry I haven't given you the Amazon links to each book. Time is short and I have too much writing (and reading) awaiting me.
Here is my Amazon affiliate link – if you'd like to check out any of these books and use it I'd appreciate that. I may well be Amazon's worst affiliate reseller but I did once get a gift voucher for $15 from them which (as my granny would have said) is better than a poke in the back with a blunt umbrella.
What have you been reading lately? Please tell, I'd love your recommendations. 
Share This Story, Choose Your Platform!