Help Me Get to BlogWorld in Las Vegas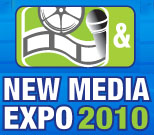 Is this nuts? I'm looking for a corporate sponsor to pay for me to travel from Australia to Las Vegas, where I'll hang out with 4,000 hot people, see the sights and generally enjoy five fun-filled days.
But it gets worse. I actually think someone is going to pay for my trip because it makes good commercial sense. In fact, I think any business that doesn't jump at this one-off opportunity needs a serious wake-up call.
Why? Because it's a unique, highly cost effective way to reach millions of people. Before you call the men in white coats and ask them to take me away, let me explain.
There will be 4,000 bloggers at the BlogWorld Conference and Expo between 14 and 16 October. Read 4,000 smart, educated, affluent, interesting people, whose opinions are valued by their readers.
Now let's say each of those BlogWorld bloggers has 4,000 monthly readers. I'm being conservative, because some of the a-list bloggers who'll be speaking have hundreds of thousands, and my blog has over 7,000 unique readers each month. But even with these conservative figures, 4,000 bloggers with 4,000 readers each means the story will reach 16,000,000 people.
My maths isn't great but that seems to be 16 million people. Not as many as the 105 million people who watched the Super Bowl this year, but it's not to be sniffed at.
Which Brand Wants to be a Hero?
This headline would make a positive impression on bloggers and their readers:
[Insert Company Name Here] Makes Blogger's Dream Come True
So how much would it cost to make this story a reality and reach those 16,000,000 people? Only US$5,000. If a company kindly sponsors me I'll give them an exact breakdown of how the money will be spent, but this sum should cover return air fares, airport transfers, accommodation and conference fees. You can contact me by email annabelcandy at gmail dot com then we can talk about how we can make it work best for you, and how I can make sure you win from this too.
Even if my benevolent sponsor only invests $5,000, it's a pittance when you compare it to the advertising, marketing and PR budget for many big companies, plus it offers a great return on their investment in terms of brand recognition, strong public relations, link love and subliminal advertising. No one pays much attention to adverts or PR spin, but people do pay heed to their favourite bloggers.
Who the Heck do I Think I am?
Nobody really. I'm just a mother, wife and writer who follows her dreams and likes helping other people follow theirs. I'm passionate about people, writing, travel and blogging. I think everyone should have a blog, especially creative personalities and small business owners, and now I'm using my masters degree and 15 years of Internet marketing, web design and writing experience to help other people succeed online and off.
I also aim to make people more confident and motivated because these are issues I've struggled with in my life and still battle. Most of all I want my blog to be a place where people can hang out with other positive-thinking people who encourage and support each other.
5 Reasons a Big Company Should Sponsor My Trip
1. Get In the Hot Spot has a small but perfectly formed, and highly engaged audience, who are predominantly well-educated and female. According to TweetReach my 50 latest tweets recently reached over 100,000 people.
2. I've got a proven track record of working with corporations and get people reading about them when they wouldn't otherwise have done so. In May, Coca-Cola flew me to Shanghai business class for a social media conference. I mentioned it in seven posts on my blog, getting hundreds of reader comments and the story was featured on at least 9 other blogs including major blogs like The Personal Branding Blog, Max Blog Press and Brazen Careerist, the "#1 social network for Generation Y" with over 100,000 uniques per month.
3. Bloggers are a more effective way of spreading a message than other forms of advertising which jaded consumers have become blind to.
4. Bloggers do a great job inspiring and informing their readers and should be rewarded for that. I don't get paid for my time writing except in regular comments and emails from readers thanking me for helping them.
5. Some companies treat bloggers as a commodity and this is your chance to show bloggers you're fair and social media smart, and align yourself with a passionate blogger.
Help By Making a Donation
In case no company can sponsor me in time please make a donation to help me get to BlogWorld. Here's the deal:
If a company sponsors me I'll donate all reader donations to Unesco to help with the Pakistan Flood.
If enough money is donated ($5,000) and no company sponsors me I'll go to BlogWorld and write about it here to share what I learnt with you.
If I don't get enough donations to go to BlogWorld and no one sponsors me I'll use all the money donated to help entrepreneurs in developing countries by lending them the money through Kiva. This will be a great project for us to back and something I've been meaning to do anyway.
Please click on the donation button at the bottom of this post and make a $25 donation (that's my suggested amount, but you can donate more or less – however much you are able).
Help By Spreading the Word
Please help by sharing this story on Twitter, Facebook and anywhere else you can think of. If you know anyone who works at a big corporation, or in an ad or PR company, please email them the link and tell them the story.
Why Should You Donate? Here's a Top 10 List:
1. You'd like to give back a little for the time I've put into this blog.
2. I've helped, motivated or inspired you and you'd like to repay me for that.
3. You'd like to help a good woman realize her dream.
4. You like to support an underdog.
5. You'd like to show people that little bloggers like us can do great things.
6. You want to help me grow my blog so I can carry on helping you realize your dreams.
7. You're already going to BlogWorld and you'd like to meet me there.
8. You'd like to get the satisfaction of knowing that you have done something amazing today
9. You'd like to find out where this story leads to and you like stories with happy endings.
10. You think I'm a crazy fool who'll never get to BlogWorld, but at least we'll raise some money for Unesco or Kiva.
If you'd like to receive these 10 benefits, your generous contribution would be appreciated. Just click on the button below to donate by Paypal or credit card.
Update
I'll be writing about the outcome of all this soon. Thank you for reading and supporting me just by being here.
Share This Story, Choose Your Platform!