Biking off the Beaten Track in Hoi An, Vietnam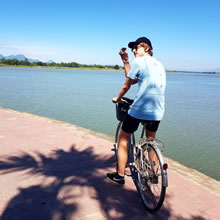 Hoi An is charming but touristy. It's especially crowded in the evenings when busloads of tourists arrive from nearby Da Nang for the night markets. But it's easy to escape the crowds and get off the beaten track if you explore on foot or by bike.
One of the highlights of our travels in Vietnam was cycling around the rural areas and we enjoyed some lovely bike rides from downtown Hoi An to nearby islands in the Thu Bon River. One of them was on an organised tour to a fishing village and to ride in the basket boats which was fun.
But I loved exploring nearby Cam Kim Island by ourselves too. Travelling with a teenager was fun and we ditched the maps and followed our noses. The islands are so small you can't really get lost and it's perfectly safe.
You don't need to wear a sweaty bike helmet, a conical Vietnamese hat is the go. The bikes are heavy and clunky, but it's easy to hire one and they go as fast as your legs do. There's not much traffic once you're away from the main roads and there are plenty of hidden alleys to explore.
Cam Kim Island was only connected to Hoi An by a bridge a few years ago so it's wonderfully undeveloped and only five minutes from the bustling tourist drag.
Here's what we enjoyed most:
A water buffalo wallowing under the bridge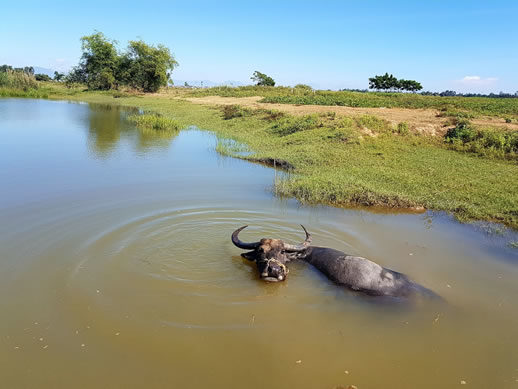 Rush hour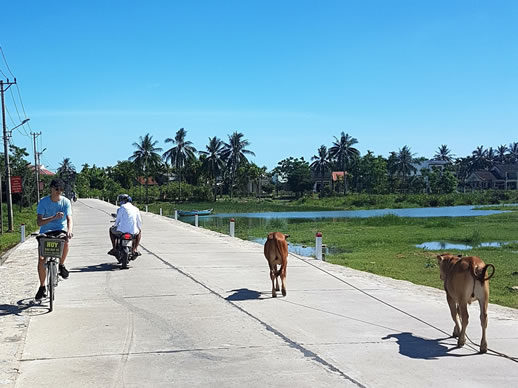 Lovely flat roads
Chillis drying in the sun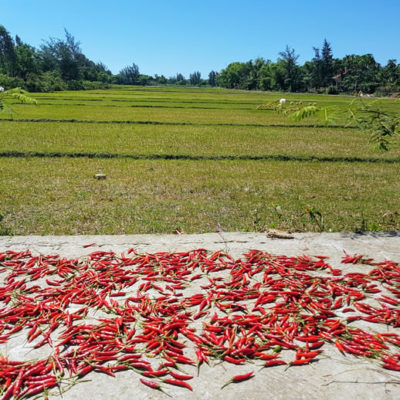 Idyllic rural scenery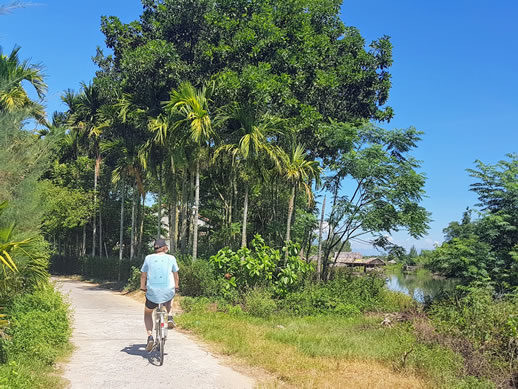 Idyllic temple scene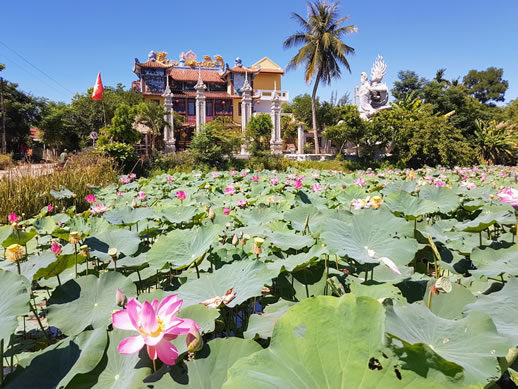 Friendly locals – this delightful child presented me with a water lotus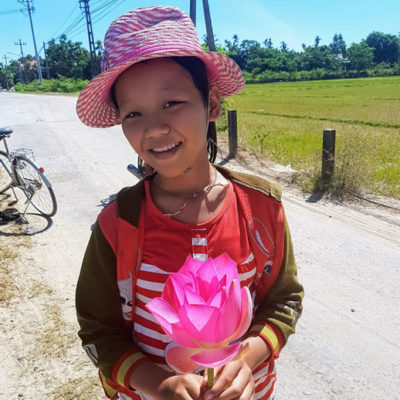 Iced coffee stop on the river with friendly locals – Vietnamese iced coffee is the best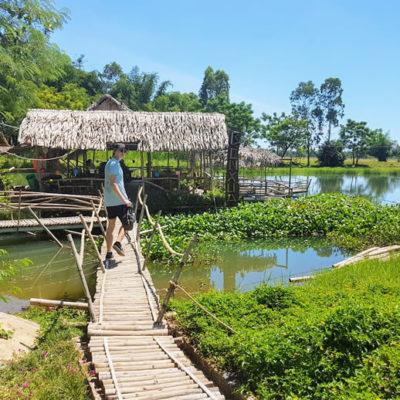 Watching the world go by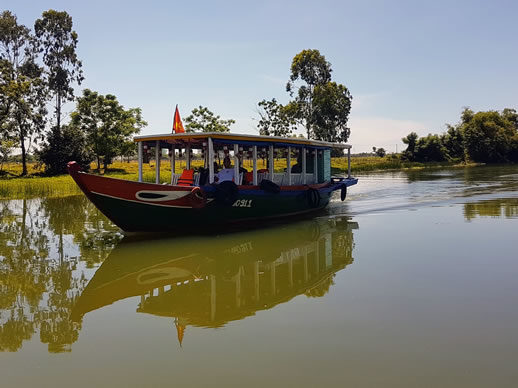 Our 10km route over the new bridge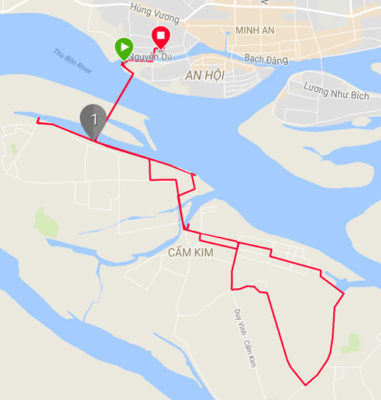 Looking for More Vietnam Stories?
See Traveling with a Teenager in Vietnam for more.
Join Thousands of Hot Readers
Get in the Hot Spot's newsletter is a weekly booster to help you be adventurous, have more fun and feel fabulous in your forties and beyond.
But don't just take our word for it. Click here to subscribe now (for free) and find out for yourself.
Share This Story, Choose Your Platform!