Best and Worst Travel Experiences in Northern California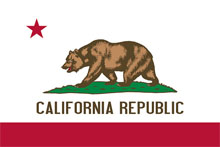 I warn you…
… this post pulls no punches. As a native Californian, I love the northern part like family. But like family, it can drive you absolutely insane.
Now I'd like to share with you my love/hate relationship with Northern California. We'll explore its dizzying highs and terrifying lows in a way only a local can.
Before I ruthlessly bash my home's shortcomings, let's take a look at the truly world-class travel experiences in the Golden State…
5 Best Travel Experiences in Northern California
#1. Redwood National Park
If you're not from California, you may never have seen a redwood tree. And if you are from California, chances are you haven't been to Redwood National Park.
In either case, I am very, very sorry.
Because this is one of the best – and underrated – National Parks in all of the U.S. Picture it: a collection of the tallest, largest and oldest trees in the world, spread out as far as the eye can see.
Since these giants' thick, tannin-soaked bark is naturally insect-repellant, there aren't a lot of bugs around… and consequently, not a lot of anything besides the trees and you.
Few forests are as silent as Redwood National Park. Or clean.
Oh, did I mention the Pacific Ocean is right next to this forest? Few places in California are as dramatic as where the redwoods meet the Pacific.

credit: redwoodcoaster
#2. Chico
As you approach this small town off Highway 5 you're forced to wonder: what the hell am I doing here?
But after a long drive through nothing, it appears like a mirage off in the distance. And after a few days here you'll understand why people come here… and never, ever leave again.
Chico has three notable claims to fame.
First, it is home to Bidwell Park, the second largest municipal park in the country. You can walk, bike, hike, swim, BBQ and play Frisbee Golf every day for a month and still not see it all.
Second, Chico is where Sierra Nevada beer is brewed. This alone is reason enough for many to visit, but the real reason people stay in Chico is that you can drink Sierra Nevada in local bars for one dollar. That's right: one dollar for one of the country's best microbrews.
Thirdly, Chico has the best burger in the entire world. Seriously. I have taken over a dozen people to Nobby's and EACH and EVERY one didn't say a word while they ate…
… and then, after wiping the juices from their face, they look up as if awakening from a trance and say "Adam, that was the BEST burger I've ever had."
Words cannot describe how good a Nobby's burger is. It's like explaining sex to a virgin; you just have to experience it yourself to understand.

credit: FifthandFlume
#3. Yosemite National Park
Yellowstone may be the country's first National Park, but Yosemite is undoubtedly its best. It's an expansive stretch of valleys, forests and alpine meadows dotted with granite domes slashed by the last Ice Age.
Epic.
But you what? Most people just go to Yosemite Valley… which is insane. What you must do is head further east to Tuolumne Meadows, a sub-alpine collection of trails, granite domes and lakes.
I'm deadly serious about this. So serious, I have requested to my ashes to be spread there.

credit: Jim Bahn
#4. The Pacific Coast Highway
Arguably the most scenic drive in America, the Pacific Coast Highway (or PCH) follows Highway 1 down the northern coast and provides stunning views of the coastline and sea.
The best part is from Big Sur down to San Luis Obispo (both of which are well worth stopping in for a few days).

credit: shortylocaus
#5. San Francisco
There's no denying it: San Franciso's skyline is gorgeous. Situated on the bay, you get views of the water, skyscrapers, Alcatraz Island (a must-see) and of course, the Golden Gate Bridge. In San Francisco, be sure to check out Chinatown, the largest Chinatown outside of Asia.

credit: javi.velazquez
OK, that was the good stuff.
Now on to the nasty bits…
4 Worst Travel Experiences in Northern California
#1. San Francisco
Wait a minute! Isn't this one of California's best?
Indeed it is… but there's an ugly side, too. I'm not talking Los Angeles bad, but bad. I'll come out and say it: San Francisco is dirty. There are bums, pollution and trash in many districts.
Plus, all those hills and lack of public transportation make it hard to get around.
#2. Silicon Valley
I was born here. Back then, there was a discernible difference between towns and houses didn't require the GDP of a small nation to purchase.
Then came Apple. And Microsoft. And Google. And Yahoo. And… you get the point.
Now, what used to a dozen different towns is one long stretch of strip malls, Applebee's and tech companies.
It's not just the land, either. The people aren't nearly as friendly. My wife and I call them "Bay Area Zombies" because you can say hello to them and they… just… keep… walking.
#3. Traffic
Traffic anywhere from Gilroy to Napa is a nightmare. The zombies are in their cars, and the cars ain't moving.
#4. Gas Prices and Lack of Transportation
The further north you go, the harder it is to get anywhere without a car. Buses crawl along at a snail's pace, and trains don't service many areas.
If you don't have a car, Northern California is tough to get around.
OK, that's enough Cali-bashing.
As you can probably tell, I do love Northern California. But Southern California? Don't get me started…
What are your favorite (and most despised) things about Northern California? Let me know in the comments below!
Are you travelling soon?
Planning your next great adventure right now? Check out 5 Reasons I ALWAYS Get Travel Insurance Before Going Overseas or visit the Worldcare Travel Insurance site for a quote now.
Editor's Note: This is a guest post by Adam Costa
Adam Costa is Editor in Chief of Trekity.com, a travel site which helps you find, plan and share your next adventure. He is also the co-founder of Travel Blogger Academy. Follow Adam on Twitter.
Share This Story, Choose Your Platform!