Awesome Aussie Outhouses: 5 Places to Pee Before You Die!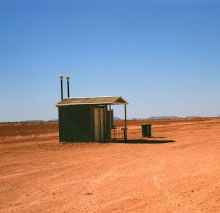 A tour of Australia's outstanding outhouses, wonderful WCs, cool conveniences, amazing amenities and dunnies of distinction is a great way to take in Australia's most scenic locations, best natural wonders and oddest experiences.
I should know. With more than 60 scenic loos from all around Australia in my book, 'Aussie Loos with Views!' I can prove how easy it is to mix pleasure with doing your business all around the country.
So instead of an expensive tour taking in all the same old, same old OZ Hot Spots, why not just take a trip to the toilet? These five FABULOUS places to pee before you die aren't only a sampler of all that's awesome and incomparable about Australia; they're great spots to GO!
1. Get HIGH!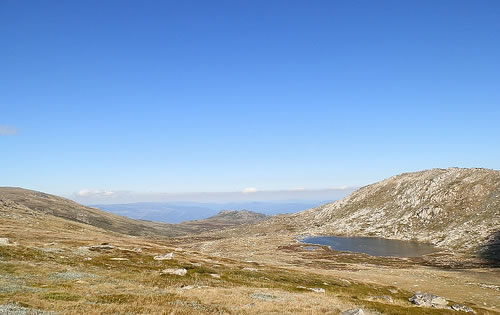 Mt Kosciuszko, New South Wales – Weirdly, some folk climb Mt Kosciuszko just for the thrill of getting as high as it's possible to go on land in Australia. And the 13 km trail to the top is a relatively easy way (compared with, say, Mt Everest) to bag yourself a Seven Summits peak.
And en route to the top, there's an alternative Australian exclusive to experience at the 2100 metre mark where, in sight of Mt Kosciuszko's 2228 metre summit, the highest public loo in OZ allows mountaineers to 'GO' as high as it's possible to go!
Although I was tempted to stop once I'd seen the loo, the lure of the peak only a short distance away came with an unexpected bonus – a view of Australia's highest loo from Australia's highest mountain!
But I'm still not sure which is the main attraction?
2. Rock Star!
Rainbow Valley via Stuarts Well, Northern Territory – Although many travellers have Uluru and Kata Tjuta at the top of their Australian travel bucket list, they're not the only RED HOT – or even HOT RED – rocks in Central Australia. And while the Kata Tjuta public amenities have the honour of being the first Australian Scenic Loo I ever photographed, the crowds make it difficult to 'relax' and enjoy the view.
That's why the smart tourists detour south of Alice Springs to lesser known Rainbow Valley and multi-task by admiring the amazing multi-coloured rock formation from the comfort of the campground conveniences.
Which makes the loo the REAL star of this desert rock show!
3. Bight Me!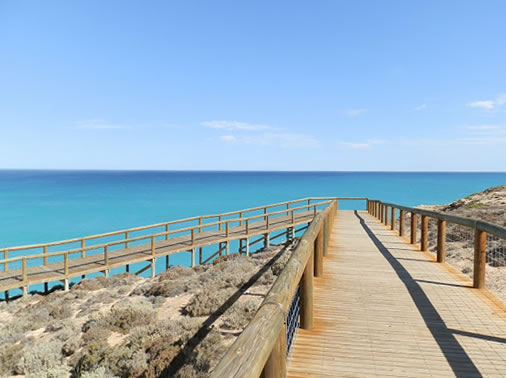 Head of Bight, Nullarbor Plain, South Australia – Unless you've got a tele-transporter, reaching the highest point of the Great Australian Bight – that big bite-shaped bend that's the OZ southern coastline – is several days into a Nullarbor road-trip. But time it right for a scenic double whammy!
For starters, there's the Head of Bight carpark loo above the longest unbroken line of sea cliffs in the world looking over the Great Southern Ocean, with nothing between you and Antarctica.
Except for whales! In season (May to October), take the short walk from the loo through the Head of Bight Interpretive Centre to the viewing platform under the Bunda cliff edge for the unforgettable sight of multiple whales with calves cavorting in the sea directly below.
No, you can't actually see the whales from the loo, but it's all part of the experience on this lonely, wild and remote part of the Aussie coastline.
4. Lookout!
Five Rivers Lookout, Wyndham, Western Australia – Best seen from the famous Five Rivers Lookout high atop Mt Bastion, sunset across the panorama of Wyndham's Cambridge Gulf where five significant Kimberley region rivers meet was WAY too big for my cameras to capture.
But it's a rare two-loo view if you know where to look. Just behind the lookout carpark is Loo #1, right in the firing line of that amazing view. And barely visible way down below on the shores of the Gulf near the jetty to the left is Loo #2!
Who knew this true-blue two loo view would come packaged up with five rivers AND a killer Kimberley sunset that almost distracted me from the main attraction?
ALMOST!
5. Outback!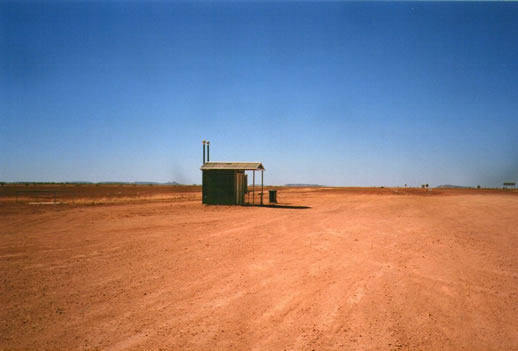 Birdsville Road (via Betoota), Queensland – The Aussie Outhouse of yesteryear 'out back' of the house is rarely found these days in suburban back yards. But that doesn't stop it's occasional appearance in the other 'Outback' – that vast expanse that defines much of Australia's non-urban landscape.
There's one such loo on a lonely crossroads between Birdsville, Bedourie and Betoota in Outback Queensland, so many miles from so many places it's virtually impossible to come across it by accident.
With a lot of nothing stretching away in all directions around it, this outstanding outhouse epitomises Australia's outback – and it's a great prop for fair dinkum Aussie outback experience photo!
Awesome Aussie Outhouses is a guest post by Marion Halliday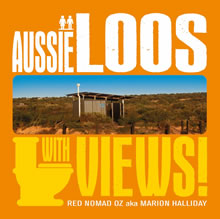 For lots more delightful downunder dunnies (and the views that go with them) take the Great Aussie Loo Tour! Here's a link to my book 'Aussie Loos with Views!' to get you started. You won't regret it – cross my legs and hope to die!
Marion Halliday's alter ego – Red Nomad OZ – shares highlights and lowlights of her travel adventures in every Aussie State and Territory on her blog Amazing Australian Adventures. She's watched cane toad racing, dodged deadly snakes and been bitten by a wombat AND been seen on beautiful beaches, incredible islands, in the remote outback, next to lots of Aussie 'Big Things', in stunning world-heritage wilderness – and in an unbelievable number of bakeries. She's seen Australia from A-Z; at its most magnificent AND most bizarre. 'Aussie Loos with Views!' is her first book.
Share This Story, Choose Your Platform!