Indestructible Altec Lansing Speakers: for Travellers who are Rough on Things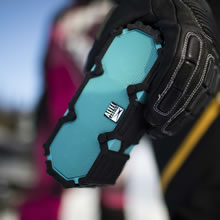 Altec Lansing, the world's leading choice for dynamic audio systems, redefines portability and durability with its extensive range of outdoor speakers.
Perfect for the outdoorsy, adventurous music enthusiast, the Jacket range offers impeccable sound quality and durability that works with an active lifestyle.
I tested the Mini Life Jacket (pictured here) and the smaller Mini H20.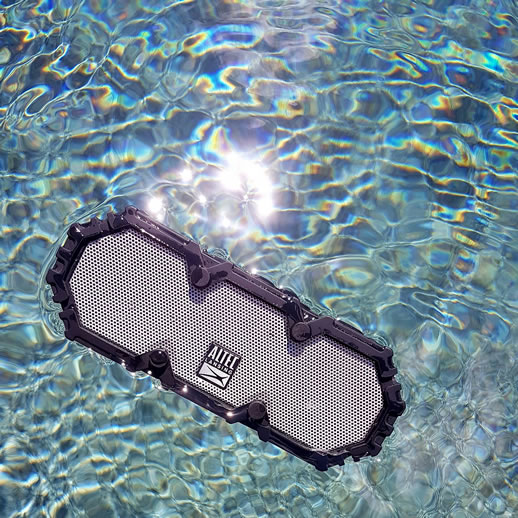 They're both powerful, indestructible speakers but the advantage of the Mini Life Jacket ($149.95) versus the Mini H20 ($59.95), is a battery life of 10 hours compared to six hours for the Mini H20.
The Mini H20 is smaller and lighter and there's also a medium-sized model called the Jacket H20 ($119.95).
All the speakers are:
#EverythingProof – shockproof and resistant to dust, sand, snow, water and dirt so they aren't easily damaged – it won't matter if a dog drags it into a snowdrift! Heck, they should even be kid proof;
IP67-rated for their waterproof, sandproof, shockproof, dustproof and snowproof construction;
Submersible and will float in water;
Equipped with a 10 metre range;
Compatible with Apple and Android devices as well as tablets and Bluetooth enabled computers.
Ready for Bluetooth wireless pairing for stereo sound, voice confirmation as soon as the connection is live, the ability to stream music wirelessly or in wired mode using the built-in Aux port and built in speaker phone functionality allowing for hands-free calls.
Useable anywhere – Perfect for the backyard, trips to the beach or bush, bike trails, camping and canoe trips;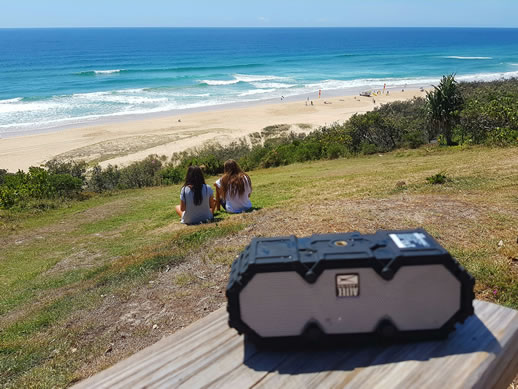 Ultraportable with a carabineerclip that enables outdoor use – you can even mount the speakers on your bike.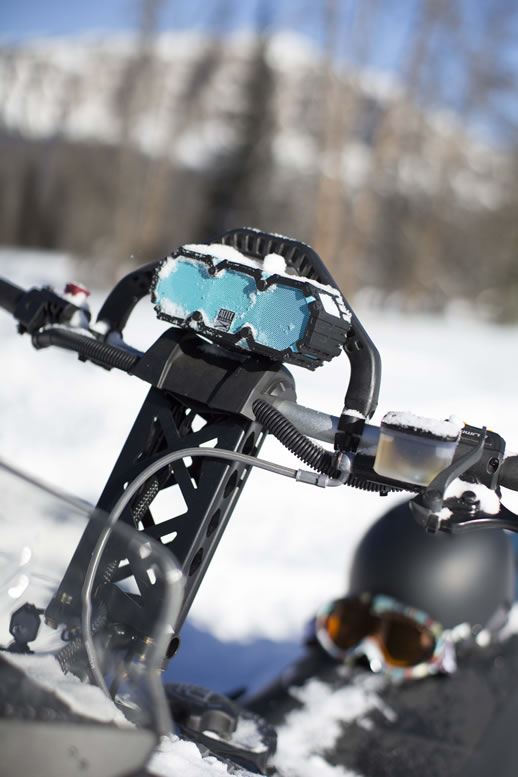 The speakers come in two colours, red and blue (pictured here).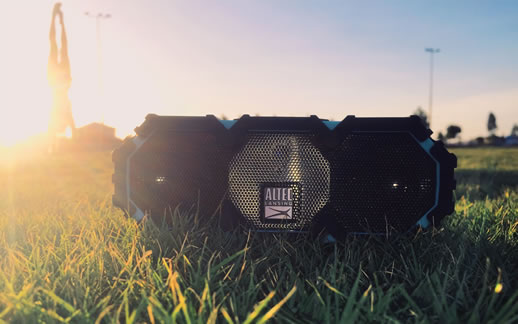 They really are indestructible too – or almost. Check out this video to see how they cope with being blown up!
Full details and specifications
For more information about these #EverythingProof speakers visit the Altec Lansing website:
Mini H20 – RRP$59.95
Jacket H20 – RRP $119.95
Mini Life Jacket – RRP $149.95

I was given a Mini Life Jacket and lent a Mini H20 for review purposes. All opinions are my own. See full disclosure for more details. 
Stay Tuned
Stay tuned for more travel stories, ideas and inspiration with free email updates from Get In the Hot Spot – a weekly injection of tips to help you be more adventurous and have more fun. Sounds good? Click here now for free updates.
Share This Story, Choose Your Platform!