7 Secrets for Changing Your Life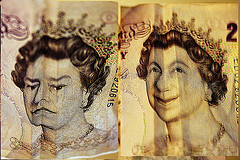 Are you ready to make change in your life? If you're reading this you probably are. Maybe you've got started following your dream and have been making some changes already. Hopefully, you're open to change, you have an idea of some changes you'd like to enjoy and have started making those changes or you're planning to very soon.
Life's all about change and learning how to cope with change is a key life skill. As a mother you deal with it regularly. Having a baby is the ultimate life changer and just when you learn how to cope with a new born baby your new charge starts demanding solid food. Before you know it, that helpless baby learns how to crawl, walk, talk and answer back. Life is an evolution and if you don't change you're not growing.
If you look back at your life over the past five years you'll see how much has happened. Try making an overview of all the things that have changed in your life over a five year period to show you how your life has changed radically during that time.
Here's an overview of the  major changes in my life since 2005 to give you an idea of how much change we deal with:
My dad died
Gave birth to my third child and first daughter
Sold our home in New Zealand and most of our belongings
Moved to Costa Rica
Learnt Spanish and how to surf
Moved to Australia
Set up a new business
Started writing this blog
Began weekly dance classes
Joined a business networking group
Bought an online course
Phew, it sounds unbeleivable but when you've made your list of past changes you'll see that there are plenty of them. Change is not only normal but necessar.
Why Change is Good For You
Change challenges you;
It encourages you to reassess your life;
It helps you learn;
It makes life interesting;
It gives you confidence.
There are two ways of anticipating change ~ fear or excitement.
Dealing with Fear
If fear's holding you back from making change then you need to learn how to give fear the finger. When you do tackle fear head on by doing what scares you, you'll see that thinking about scary things is the worst part. Actually doing them isn't that bad and once you get started and regularly practice doing things that scare you it becomes second nature. Often when you try something that scares you, after you get over the initial butterflies or nausea depending on how deep your fear runs, you want to try it again. Not convinced? Read these stories about people overcoming fear and changing their lives for the better.
The Six Stages of Change
Denial
Contemplation
Preparation
Action
Maintenance

Ongoing results
7 Secrets for Changing Your Life
One change at a time
Don't try to change everything at once. Make one change at a time and let yourself get used to it before making another. Focus on the present, the one change that you're making today and don't worry or project into the future too much.
Practice change
Make small changes to your routine so your outlook and lifestyle are flexible, then when change does come you'll be able to handle it better. Accept change is a normal and desirable part of life. Use change as a learning tool to help you grow stronger and more confident.
Plan for change
Understand the stages you'll go through and talk about the changes before, during and after. Be ready for problems and work out how to deal with them before they derail you.
Get support
Find people who know what you're going through and have made the changes you're dealing with and survived them. Head to the Internet, a book store or the library to find stories from people who've been in your shoes or to get advice.
Stay positive
Look for the positive side of things. Even when the changes are bad like the death of a loved one, illness or relationship breakdowns try to find positive aspects anywhere you can to help you pull through. It's hard when you're in the throes of something so devastating but try to look for opportunities in everything. Learn how to handle stress and find ways to deal with it. Exercise and meditation are healthy ways to offload stress and make coping easier during stressful times.
Keep some things the same
Remember the good habits you have and the things you enjoy in life and make them a constant – walking, reading, talking, listening to uplifting music and writing have all helped me cope with change. Learn what activities are vital for your sense of well-being and keep up with your old friends too.
Remember your long term plan
Remember nothing is forever. Change might be hard in the short term but you need to remember the big picture and remember it during the tough times.
Now all you need to do is work out what changes you're going to make first.
I Need You!
Finally a reminder that if you like my blog I need you to help spread the word.
Please help me grow my blog so that I can achieve my latest dream of being a full time blogger. You can help by sharing this post on Facebook, tweeting it, emailing posts to friends, relatives and colleagues or just telling people about Get In the Hot Spot. It all helps promote the blog and frees up my time for more writing which I hope helps you because that's the kind of win win scenario I love.
Thank you for reading and supporting me.
Share Your Experiences
What changes have you coped with in the past? What changes are you making now or planning to make soon? What helps you make changes and stick to them?
Subscribe Now
Choose updates by email or by RSS feed.
Share This Story, Choose Your Platform!