5 Reasons To Learn Something New Every Day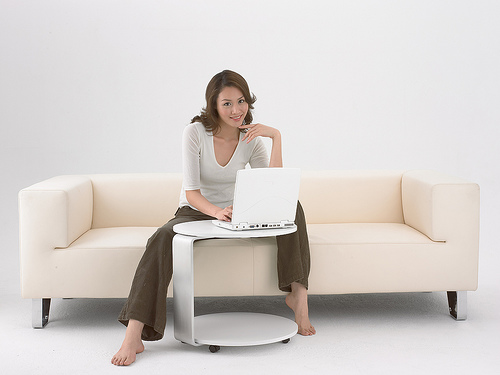 I've previously mentioned how I try to do something scary every day. It's good for you ~ it keeps fear at bay, boosts your confidence, makes you more adaptable and better able to cope when something really scary happens.
I had another revelation recently about something that I've been doing sub-consciously for years that you should try too.
Now, I don't think every single thing I do is wonderful and everyone else should do it. Trust me, I have flaws and plenty of them. Big ones too, not just my habit of leaving things to the last minute and resigning myself to living  in a pig sty because I'd rather write than live in a clean house.
I have some much worse habits than those but fortunately we're not here to discuss them. We're here to improve ourselves and I recommend trying to learn something new every day.
Why you should try to learn something new every day
It's fun and easy.
It keeps your mind active, which helps you stay younger and feel younger.
It makes you more interesting.
Which will get you more interesting friends.
It helps make you more creative.
Here are a few fun or interesting things I learned last week:
Mandarin is a tonal language with four tones. That means that one word could have four different meaning depending on how you say it. I don't speak Mandarin but I know a bit of Lao which has five tones. Here's a fun example of the problems you can run into when learning a tonal language. For example, the short word pronounced "baa" in Lao has at least two separate meanings: Auntie and fish. It's respectful in Laos to greet an older woman by saying "Hello Auntie" but if you don't get the tone right and say "baa" in the wrong tone then you could easily end up being quite disrespectful when you greet mature ladies by saying "Hello fish." Fortunately Lao people have a great sense of humor and won't be too upset. In fact they'll probably fall about laughing and love you to bits for at least trying to speak their language.
There are no hamsters in Australia. Unless people are just pulling my leg about this one.
Bob Fosse (1927 – 1987) was an amazing dance and choreographer.
Some ants (the queens) can live up to 15 years.
Red wine mixed with Coca Cola is a popular drink in China.
I've been learning a lot about Coca Cola and China in preparation for my trip to Shanghai and I've also learned some other things that are less interesting too, like how much steering oil costs and why cars need it, but I'll spare you those.
Everything about learning's fun – seeking out new information, trying to remember it and sharing it. Perhaps best of all is when you can combine doing something scary with learning something new. Like when you practice a new language on someone even though you run the risk of making a fool of yourself by calling them a fish when you meant to say Auntie.
Have fun learning new things and please share any strange or random facts you've learnt recently. Or tell me something you want to learn and I'll see if I can help.
Thanks for Reading, Please Subscribe
If you haven't already subscribed to Get In the Hot Spot please do. It's a great way to stay motivated and inspired plus it's totally free. Don't miss out. Subscribe now by email or to choose the RSS Feed for updates in your feed reader. Photo credit: Viagallery.
Recent Guest Posts by me
Copyblogger – The 8 Habits of Highly Effective Bloggers
This post had over 800 retweets ~ about twice as many as the second most retweeted post on Copyblogger that week. Incredible! Even better, many of those lovely readers hopped over here and subscribed to Get In the Hot Spot too.  It's wonderful to have you here.
More Self Improvement Articles
>> 10 Things To Be Grateful For and Why You Should Be
>> 10 Ways To Get The Life You Want
>> 5 Quick Ways To Volunteer and Feel Happier
>>  33 Things Life's Too Short For
Share This Story, Choose Your Platform!