I Wish I Was in Zimbabwe Now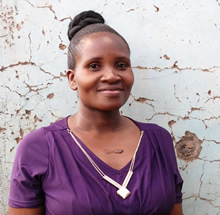 A year in Zimbabwe shaped me and changed me like no other. The warmth and outlook of Zimbabweans coupled with their shocking poverty wrenched at my heart. It still does.
After I left Zimbabwe, the country fell to pieces economically. Its president was reviled worldwide, it seemed strangled by a dictatorship and corruption on the grandest scale. This caused the world to impose sanctions which brought further economic hardship to ordinary Zimbabweans. They suffered horribly for decades and still do with one of the lowest life expectancy rates in the world of  59 for men and 62 for women.
After 37 years under the same presidency, change is afoot. We don't yet know if it will be for the better or the worse but Zimbabweans are an optimistic bunch.
Like them, I hope this marks the beginning of a new chapter. That this change will finally end the terrible injustice that has been served to them.
I wish I was there to witness this momentous change and enjoy the atmosphere of hope and celebration. I dearly hope it all turns out for the best.
If you are thinking of visiting Zimbabwe now is the time.
If you want an unforgettable safari and wildlife experience, Zimbabwe is the place.
If you want to learn how to survive and how to hold onto joy and hope no matter what challenges you face, Zimbabweans will show you how.
Find out more about why I love Zimbabwe here.
Update: 24 hours after this article was published finally Mugabe resigned… but only after the impeachment process against him began.
Now I am crying tears of joy. Watch the second video in this post to see how excited Zimbaweans are now.
Want More Travel and Wellbeing Inspiration?
Get free email updates from Get In the Hot Spot – a weekly injection of tips to help you be more adventurous and have more fun.
Share This Story, Choose Your Platform!