My 10 Shot 'Vitamin Me' Boosting Dream Holiday in Queensland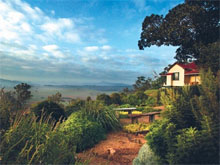 I've been doing a lot of thinking lately. Mainly about where I'm going to go with the $5,000 Tourism Queensland will award one lucky blogger to spend on a lovely Queensland holiday.
You see Tourism Queensland have just announced their new competition and I want in. All you have to do is write about how a dream holiday in Queensland would boost your 'vitamin Me' levels.
What is Vitamin Me?
For me a vitamin Me boost means relieving all stresses and strains, restoring me to serenity then sending me home relaxed, restored and rejuvenated in body, mind and soul.
Vitamin Me is what puts a spring back in your step and the twinkle back in your eyes when the treadmill of life grinds you down.
Fortunately Queensland, with its superb scenery, wildlife, fine food and wine plus diverse culture has vitamin Me in abundance so it's simply the best place to get your mega vitamin Me booster.
Vitamin Me Boosting Idea #1
My first vitamin Me boosting thought was Haggerstone Island (I wrote about it here) but the flights will chew up most of the budget and besides, I already live in the tropical Queensland beach paradise of Noosa.
Vitamin Me Boosting Idea #2
My second vitamin Me boosting thought was to nip back to O'Reilly's Rainforest Retreat so we can do all the rainforest walks we missed last time, enjoy the spa and speed off on a Segway tour.
Vitamin Me Boosting Idea #3
Then I remembered my mum is visiting us this Easter and I really, really want to go to Carnarvon Gorge.
So my third vitamin Me boosting thought was to hire a big motor-home, load up the family and make the 10 hour drive there. But then I got real. Even a 15 minute drive with the three Candy kids can be trying. Factor in granny too and it could be the last road trip we ever make.
My Ultimate Vitamin Me Boosting Dream Holiday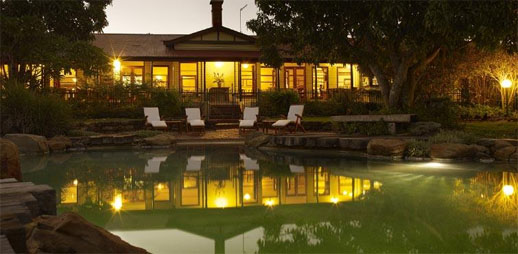 So I needed to choose somewhere near or in South East Queensland which is still new and exciting. During our trip to the Granite Belt we really enjoyed our Queensland outback experience and are keen for a revisit.
I loved O'Reilly's and the Granite Belt but I live to visit new places so, after a wee bit of travel research (I've awarded myself a PhD in that), I struck gold in the form of Spicers Hidden Vale, "an Australian adventure getaway offering true country hospitality" situated on a 12,000 acre cattle farm in South East Queensland.
10 Shots of Vitamin Me
Here are the 10 super shots of vitamin Me I'll get at Spicers Hidden Vale luxury outback retreat:
Vitamin Me Shot #1. Stunning Queensland outback scenery – I love the tranquil rural environment of the outback and the star-gazing is supreme.
Vitamin Me Shot #2. New experiences – We'll try clay target shooting and take a hot air balloon flight for a bird's eye view of the outback because I secretly want to try them and I know the kids will love it too.
Vitamin Me Shot #3. Fresh air and healthy outdoor activities – Apart from lovely country walks there's also mountain biking, tennis and a pool.
Vitamin Me Shot #4. Adventure activities – There's plenty to keep us busy like archery and horse-riding.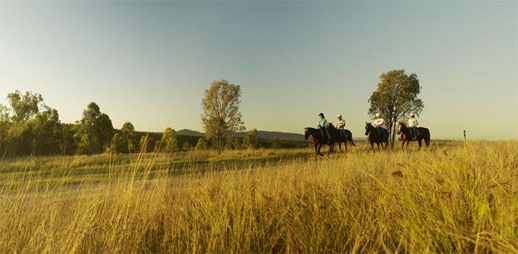 Vitamin Me Shot #5. A bit of petting – We don't have any pets but we love animals so I can't wait to pet the chickens, goats, cows, alpacas and camels. Adorable.
Vitamin Me Shot #6. No cooking – The restaurant menu readers like a treat and I might have them pack a picnic hamper for us one day too.
Vitamin Me Shot #7. Easy to get to – It's just a 60 minute drive from Brisbane and about two and a half hours from our home. I reckon if we plug the kids into their iTouches and iPads then put some decent sounds on we just might be able to get there without killing each other.
Vitamin Me Shot #8. Adult pampering – Yes, there's a spa so I will definitely be sneaking off there for the signature treatment 'Salt of the Earth'. I may take my mum too if she behaves.
Vitamin Me Shot #9. Exploring a new area – There are heaps of new places to explore nearby and, if they play their cards right, I might take the kids to the Darling Downs Zoo.
Vitamin Me Shot #10. Fun family time – Kindly provided by all of the above which I think will make everyone, from Kiara, aged 7, to my mum, aged 75, very happy indeed. Plus I'll get bonus points for taking mum away. The poor woman treks from England to Australia to visit us every year only to spend her "holiday" doing the laundry for the entire Candy family so she's going to love this and will be enjoying her own vitamin Me boost too.
So that's my vitamin Me boosting dream Queensland holiday. Just the thought of lying here by the pool is giving me a mini vitamin Me boost so the real thing will see my vitamin Me records soar to record levels.
Then, with all the brownie points accumulated after treating my mum and the kids to all that good stuff I think I can head to Spicers Tamarind Retreat in Maleny for a night with the Mucho Man while granny looks after the kids.
Oh and by the way, if Tourism Queensland are good at maths and notice I want to take six people on holiday (me, the hubby, three Candy kids plus granny) when the competition rules clearly state four people only then I'll just get rid of a couple of my family members. No worries at all.
Or maybe I should just head up to Haggerstone Island solo. Now there's another thought…
Dreaming of your boosting your Vitamin Me? It's easily done. Visit Tourism Queensland's website and start dreaming about your Queensland holiday.
Or find out how to enter the competition yourself here but hurry scurry, it ends on the 10th February.
Would you go to the Queensland coast, outback or hinterland for your vitamin Me boost? Or maybe you have another idea? Leave a comment, we'd love to know!
Share This Story, Choose Your Platform!