The Joy of New Discoveries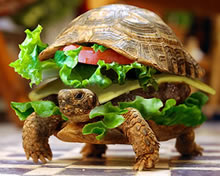 A running theme in my life is my love-hate relationship with the Internet. Of course I love it. Blogging has changed my life for the better and my Web design and copywriting business Mucho is Internet-based.
But man, there are some serious distractions out there in Internet-land. New discoveries like this tortoise burger, people I barely know but whose Facebook feeds I find riveting (if you're into pole dancing or body building I'm talking about you) and of course the endless stream of fluff which includes, but is not limited to, celeb news, funny YouTube videos and funny family photos.
Although I am constantly begging my teenager to better manage his distractions and focus on his school work I struggle with the distractions too.
Earlier, despite a big copywriting job that's waiting to be done, I got distracted by an online writing contest. Then I started doing a bit of research around that which involved googling Peru, Machu Pichu, treks in Peru, Amazon River adventures and the local wildlife.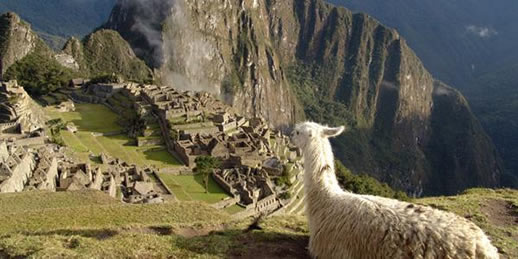 It was fascinating stuff. I already wanted to go to Peru (since I've never been there and want to go almost everywhere) but I'm super keen now.
Before I knew it I was in fully fledged fantasy mode. I started researching tours, treks and wildlife in South America and dreaming of colorful birds.
I could hear the macaws squawking, smell the decaying leaves on the jungle floor, taste the hot cocoa and feel the spirit of the Incas all sound me.
Really! And all of that without even leaving my living room. It was a travel experience all right but not the real deal.
Eventually I got back to work and the afternoon drifted by. The kids came home and the bolognaise sauce for their spaghetti supper was bubbling away so I snuck out for a restorative walk before dark.
I took my usual loop across the boardwalk, over the swamp, thought the suburbs, under the tunnel and across a creek with thick bush on either side.
There, perched on a log in the bushes, I spotted a bright blue-backed bird. It was big, and at first I thought it was a kingfisher, but when I saw its profile the beak was shorter, the torso slimmer and the colors brighter.
This bird had a distinctive orange color under its chin, a black stripe over its eye and its emerald head and torso deepened down its back and tail to vivid turquoise. It was stunning. A truly exotic species right on my back door step.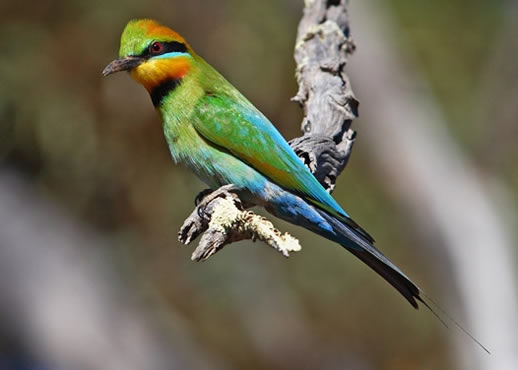 I wasn't sure what type of bird it was but it did seem to have a message for me; exotic birds and creatures are around us, it seemed to say. If you're after new discoveries you can take a tour to Peru or just open your eyes as you walk around your backyard.
And of course there was another more practical message; the Internet's amazing but when you get off it that's when life really happens.
Still I got back on it when I got home. I checked out the Backyard Birds website and discovered my exotic feathered friend was a rainbow bee-eater. Apparently they're quite common throughout Australia but I've never seen one before in my five years in Noosa.
So I dreamed of exotic birds and one appeared.
Dreaming has always been the theme of Get In the Hot Spot which started with the slogan live your dream and it's still meaningful.
You have to know what your dream is before you can make it happen but once your dream is clear you might be surprised how close you are to living it.
Sometimes trips to exotic lands aren't needed because if you're open to the joy of new discoveries you can find them almost anywhere.
So take a trek over mountain ranges, past glacier lakes and through jungles if you can. Or just go for a walk around your local neighborhood because new discoveries are all around us. New experiences can happen anytime. 
Have you made any great new discoveries recently?
Photo credit: Tortoise from Flickr by Flaunted, Machu Picchu from Gap Adventures and Bee-eater from Birdlife.org.
Share This Story, Choose Your Platform!