Natural Productivity Ebook by Personal Development and Productivity Pro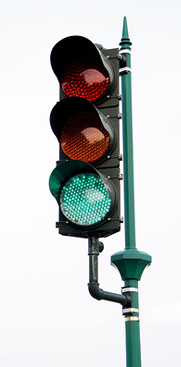 We all want to manage our lives better and be more productive. We all beat ourselves up on days when we don't do as much as we planned, as much as we wanted to, or as much as we imagine the productivity experts would have.
Sometimes, all we really need to increase our productivity is a kick up the pants. Other times we could use a more concrete plan, or a productivity system that teaches us how to be super productive.
Like to Improve Your Productivity and End Every Day Feeling Satisfied?
If so there's someone who'll give you the jolt you need to get you started on your projects, and teach you a system for natural productivity. He's an impressive beast who answers to the name of Dragos Roua.
If you haven't already heard of Dragos Roua, he writes about productivity, time management and success at his popular personal development blog. To help people more he's now written a productivity book called Assess – Decide – Do: Natural Productivity, that will change how you think about being productive and help you master productivity once and for all.
Assess – Decide – Do: Natural Productivity
"I really believe in the potential of this ebook. Writing it wasn't a disruptive process for me, on the contrary, I felt like I was doing almost nothing. That means it grew organically in more than 1 year, since I first started to sketch the framework. It means the framework really works."
Dragos Roua
Natural Productivity the ADD Way
The Assess – Decide – Do: Natural Productivity ebook will help you learn how to master:
deadlines;
analysis paralysis;
someday syndrome;
productivity obsession;
interruptions;
procrastination.
It sounds good and it is, which is why I decided to write about it here and be an affiliate for the book. It's something I do rarely and only in very special cases for ebooks or courses I recommend 100%.
I hope you're as productive as you'd like to be, but if not there's no need to be unproductive any longer. The solution's available for download right now in the  Assess – Decide – Do: Natural Productivity ebook and soon there will be an app for use on iPhones and iPads.
I haven't tried the app yet, but if the ebook's anything to go by, it's enough to make me want to buy an iPad just so I can tap into the Assess – Decide – Do: Natural Productivity app.
Click here to find out more or buy now.
Share This Story, Choose Your Platform!