How to Waste Time Productively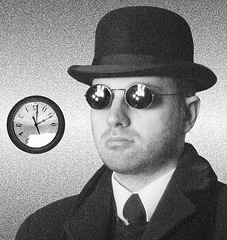 Guest post by Dave Doolin
Here's a cool trick for being productive, even when wasting time. I'm not sure why it works. Probably something to do with displacing or dissipating destructive emotional energy, allowing you to concentrate… by NOT concentrating.
Concentrate by not concentrating.
Sounds stupid, right?
And how can you be productive when you're burned out and wasting time?
Here's the story…
Way back in the mid-1990s, I was in graduate school, grinding my way through the last details of my master's thesis in geotechnical engineering.
It was going slow.
I had to work on campus in those days. Dial up was too slow for home, fast internet much too expensive, and besides, I did all my work on the Sun workstations. Or, the remote terminal to the Sun workstation cluster. (Same difference really)
I would go to classes and do homework during the day, go home for dinner, then traipse back to campus in the evenings to pound away on geohydrology.
If you have written a thesis or dissertation, you're probably getting that sick feeling in your gut thinking back on it.
Progress was like swimming in molasses. Cold molasses. Treacle.
Some nights, I would spend 2 hours playing Descent, and 20 minutes writing. Then another 2 hours playing Descent, and another 10 minutes writing.
Are you familiar with Descent? It's a video game that came out in the early 1990s. It's not quite unique, but there are (and have been) only a very few games like Descent. The premise of the game is a sort of "underground space battle," where you (the player) rid an underground mine infested with robot bogies of various badness.
Thing is, this space mine is 3D, so you're navigating in 3D as well. Navigating and moving. Flying.
It's WAY hard.
It's so hard that even today (March 2010) on the gaming forum, people ask advice on how to avoid nausea when playing! Haha… a game so awesome it makes people throw up.
I loved it.
I didn't even use a joystick. Just the VI keybindings, space bar and CTRL + SHIFT keys. I got pretty good too. I have excellent spatial skills. Underground spaces fascinate me. Roaring down a simulated mine shaft through an aperture while simultaneously inverting during a 180 degree spin and blasting bogies… now that's flying!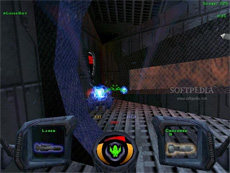 I did this most every night. For weeks.
I was able to turn two week's worth of work into two months!
I bet I'm not the only person who's done it.
I bet some of you escape into gaming too.
So what was going on here? Was I really wasting my time? The thesis did get finished (on time), big hunks of it did get published, and I went on to complete more graduate work in a state far, far away.
And truthfully, I was writing and running (and debugging) a finite element code for checking the numerical results against the mathematical model.
I can't say as I really know, but my suspicion is that the emotional intensity of playing Descent dissipated an enormous amount of anxiety associated with writing a graduate thesis. Anxiety can be quite a plague when you're attempting to create something new and unique, and you're obligated to do it on someone else's deadline. Startup companies in San Francisco typically have a company ping pong table. Same principle.
As it turns out, Descent is the only video game I've ever played, and I quit playing right after I filed my thesis. The thesis writing was a sort of incidental activity, like: "Oh, by the way, I should write a few paragraphs before I go home." In contrast when I put the thesis first, it left me tied in knots; paralysis by analysis.
The lesson – and this isn't the only time this has happened – is that I do some of my best work as a side effect of something else, and, once in a while, that "something else" isn't something I'm supposed to be doing! Personally, I think this is part of being naturally productive.
What's your opinion? Have you ever experienced getting your best work done while really doing something else? Do you turn a day's worth of work into a week's worth of anxiety?
What's your coping mechanism?

Dave Doolin can be found at Website In A Weekend, where he will teach you how to blog.
Share This Story, Choose Your Platform!